I'm not one for slandering someone for something "wrong" they did no matter how famous they are or the amount of money that they have. However scandals, mysteries and eye-opening events happen in everyone's life, we just happen to hear more about them in celebrities lives a lot more than the average citizen. This post will discuss a couple highly favored celebrities of the 90s and why they were so loved by the 90s as well as discussing some of the jaw-dropping events that people couldn't stop talking about.
Every decade has their fair share of celebrities that everyone seemed to be obsessed with. Whether they sang, acted or however they became celebrities, people had their fixations on celebrities and reasons for why they loved them so much.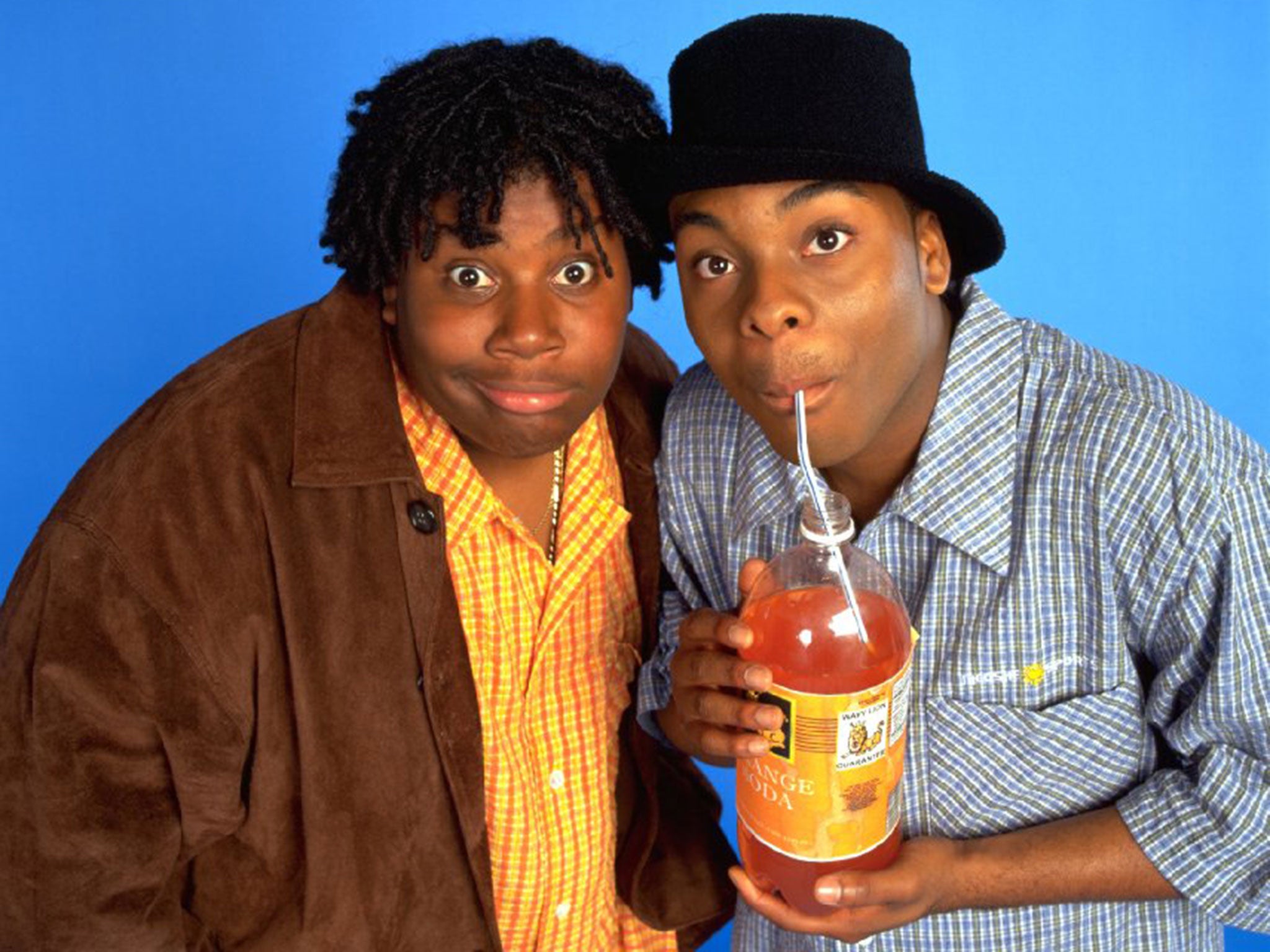 Kenan Thompson and Kel Mitchell or Kenan and Kel as most people referred to them, was a dynamic duo that couldn't be separated. These two first started out on "All That" which was a comedy-variety show that aired on Nickelodeon in 1994. They would perform in sketches as different characters making it difficult for kids and teens to control their laughter while watching their show. After becoming a huge hit on All That they had a spin-off with just the two of them called Kenan&Kel. Kel's most remembered line was "Who loves orange soda? Kel loves orange soda." People loved Kenan and Kel because they were hilarious, silly and were always full of surprises that kept us smiling.
Sarah Michelle Gellar is an actor that played in a variety of television shows and small films but really became an icon after she starred the WB series Buffy the Vampire Slayer that aired in 1997. Gellar played Buffy Summers who was pretty, smart and a once popular teenager at her old school until she had to transfer after accidentally burning down her precious school. She later discovers that she had acquired powers and is a Vampire Slayer and must fight demons of the underworld. Her character was edgy and exciting. Her character was admirable because she was so petite and cute but yet she was tough with a "cool" demeanor.
Mysteries and Scandals
Michael Jackson is by far one the most iconic artist in musical history. Michael started singing at the age of five and only continued to get more famous as he further explored his talents within his music. Since Michael Jackson was such a talented and lovable person, when he got into trouble people had a hard time digesting his actions that he was accused of. In 1993 Michael Jackson was accused of sexually abusing 13-year old Jordan Chandler. Michael denied all charges against him and finally reached a financial settlement with child's family. Although the investigation finally closed, this effected Michaels career and his reputation until he passed away in 2009.
While still on the topic of music, Lisa "LeftEye" Lopes, who rapped in the all girl R&B group TLC was also involved in a mishap during the peek in her career . In 1994 Lopes set her boyfriend,  football player Andre Rison, house on fire. When she arrived to the home she threw all of his sneakers in his bath tub and set them on fire. She also smashed two Mercedes-Benz cars and a Toyota parked outside of his home. It was unclear of why she did this but she was then sentenced to live in a half-way house and five years of probation. Lopes still continued to make music with TLC after the incident. Sadly her life was cut short in 2002 after she was killed in a car accident.
I can't end this post without mentioning the Bill Clinton and Monica Lewinsky scandal. This was one of the biggest scandals of the time. Bill Clinton was serving as our 42nd president at the time and Monica Lewinsky, a 22-year-old intern, was an intern for the White House. Both were involved in a sex scandal within in the White House as well as while Bill Clinton was married to Hillary Clinton. Information was leaked that Lewinsky had access to Clintons personal phone line as well as the Oval office. Clinton made a statement saying that the rumors were false and that he wasn't involved with Lewinsky but evidence further proved that the accusations were true which also led up to his impeachment.
Although some of these celebrities have a little dirty laundry, some more than others, this does not take away the fact that they were great people with awesome talents.